An intimate ceremony inside Rockhaven B&B or outdoors in our flower-filled garden may be the ideal option if you are looking for a beautiful out-of-the-way spot to tie the knot or renew your vows with the love of your life.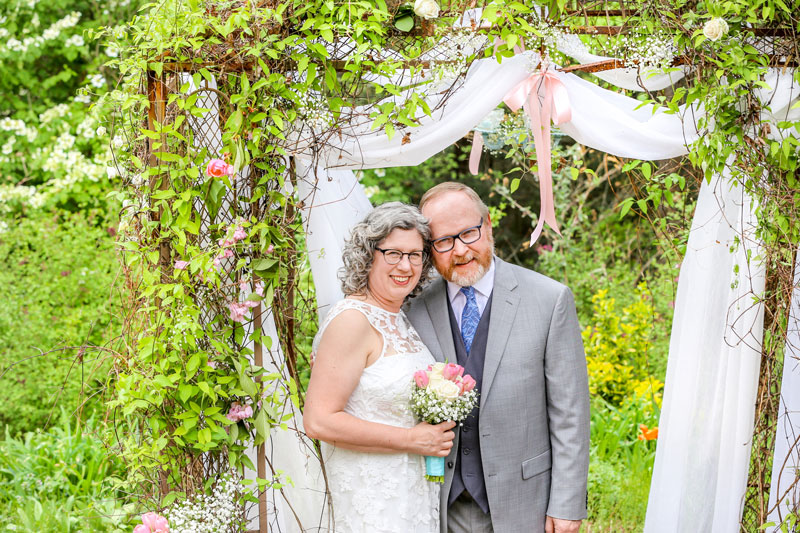 (We got married here in the garden in April 2017 and think lots of other couples will enjoy this romantic location as much as we did.)
You can experience a small, uniquely personal ceremony here that fits your budget. As needed, we can connect you with a wedding planner, officiant and photographer. We can coordinate a three-course catered dinner (including a small wedding cake and complimentary prosecco) set up either indoors or outdoors, as you prefer. You can include up to six guests for the ceremony and dinner.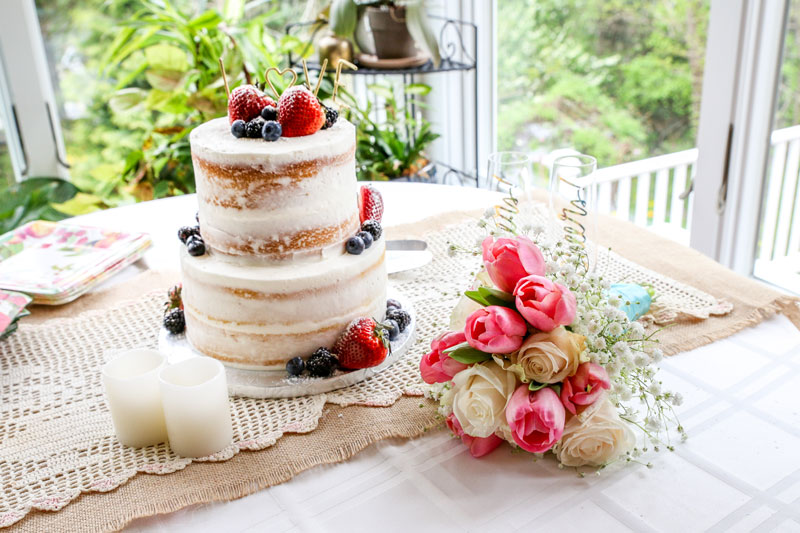 We can also provide lodging for the celebrating couple in one of our spacious guest suites (we recommend the Studebaker Suite because of its private entry and spa bathroom), as well as for 4-5 additional guests.
Note that at least one overnight stay at Rockhaven B&B is required. To ensure exclusive use of the house, your party must reserve a minimum of two guest suites (one night each for a Monday-Thursday ceremony; two nights each for a Friday, Saturday, or Sunday ceremony). The two-suite requirement can be waived if you don't mind other guests staying in an available guest suite out of sight.
The hosts will be on site at all times under all circumstances.
Your ceremony must be planned with us at least 30 days in advance. Subject to availability. 
For couples wanting additional guests, rest assured that we will be working this summer to prepare the property for microweddings of up to 25 guests. If you are planning out to late summer or fall 2018, let us know, and we may be willing to accelerate our landscaping renovations.