Tranquility
Our home's prior owners lived here for 30 years, and they did a lovely job of renovating this unique stone American Foursquare. One of them was also a gardener, who planted like crazy.
As a Rockhaven guest you are welcome to explore the gardens to enjoy the latest blooms or plant yourself in any free chair to relax or read a good book. The gardens and deck are also available to rent for small events, such as  a celebration or intimate wedding. See our contact information below if you want to know more.
We like to refer to this garden as "natural." We can't possibly keep up with all the weeding and volunteer growth, no matter how hard we try. If you feel inclined to pull a weed, go for it!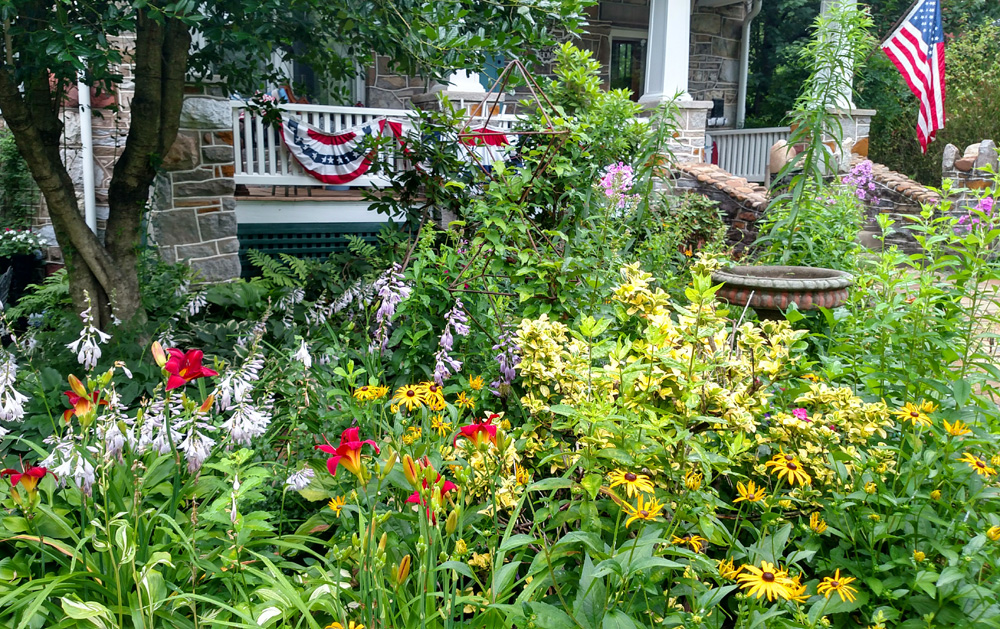 If you're here in the summer, be sure and step outside after dusk for an amazing light show from the fireflies!
Reserve your visit to Rockhaven B&B.
Contact us with questions: info@rockhavenbnb.com