Tranquility
In 2021, we renovated the garden to add beautiful spaces for relaxing or holding small events. You'll find a shady Grecian-look patio, which sits next to a Japanese-inspired garden with a bubbling fountain, and further down is an English garden and a vintage gazebo.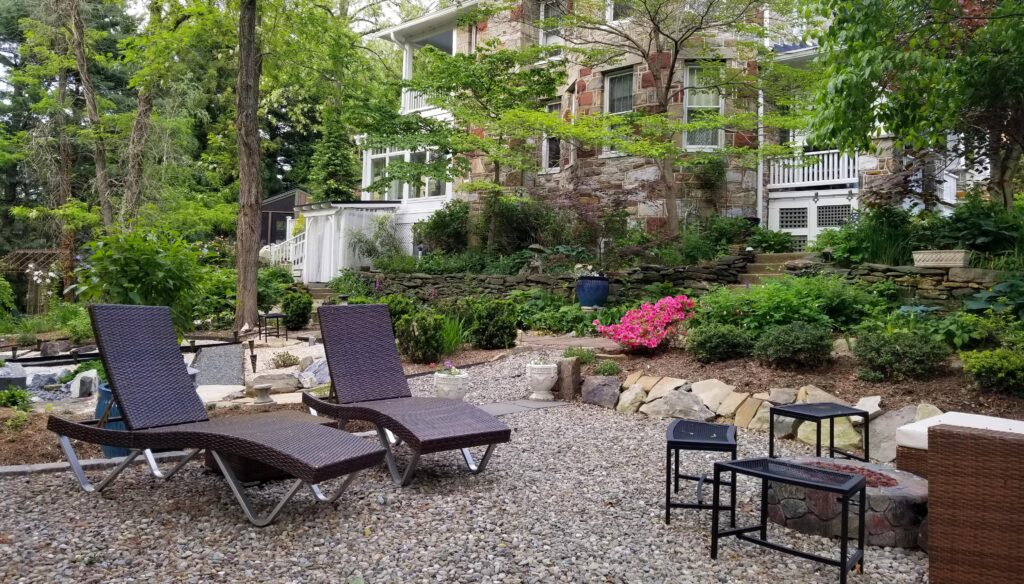 As a Rockhaven guest you are welcome to explore the gardens to enjoy the latest blooms or plant yourself in any free chair to relax or read a good book. The gardens and deck are also available to rent for small events, such as a celebration or intimate wedding. See our contact information below if you want to know more.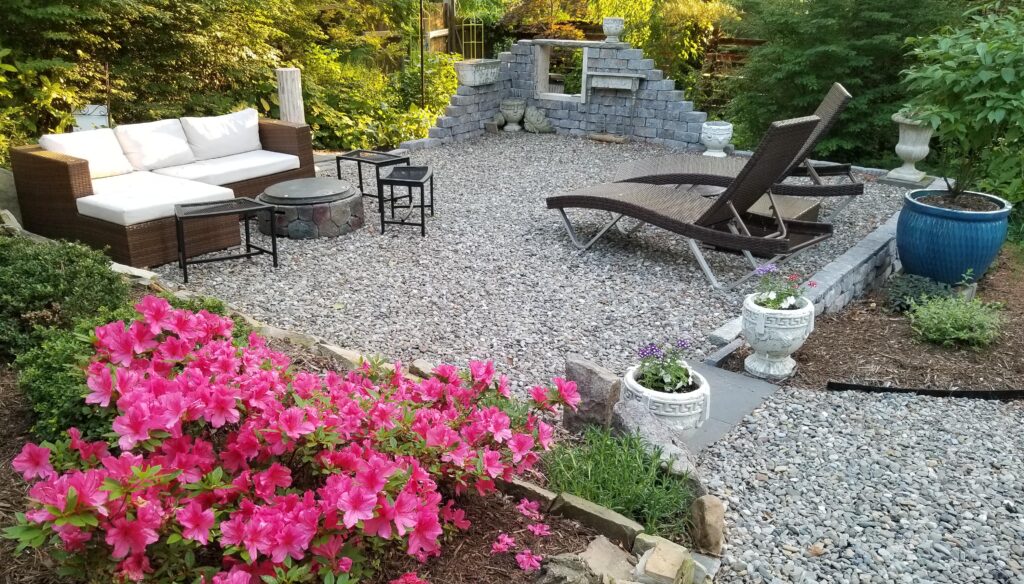 Christian strung low-light Edison bulbs across the back of the property for a really magical look!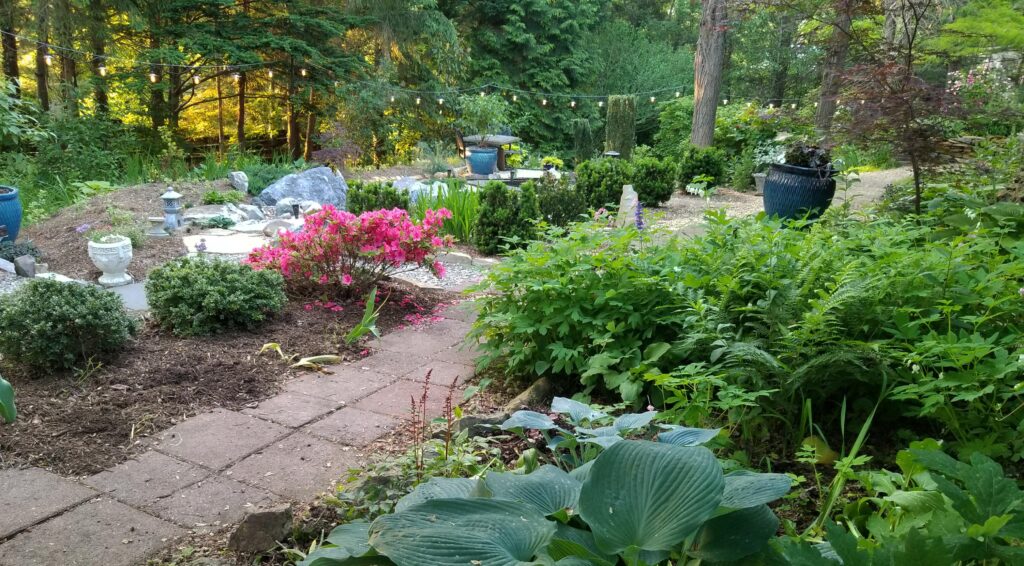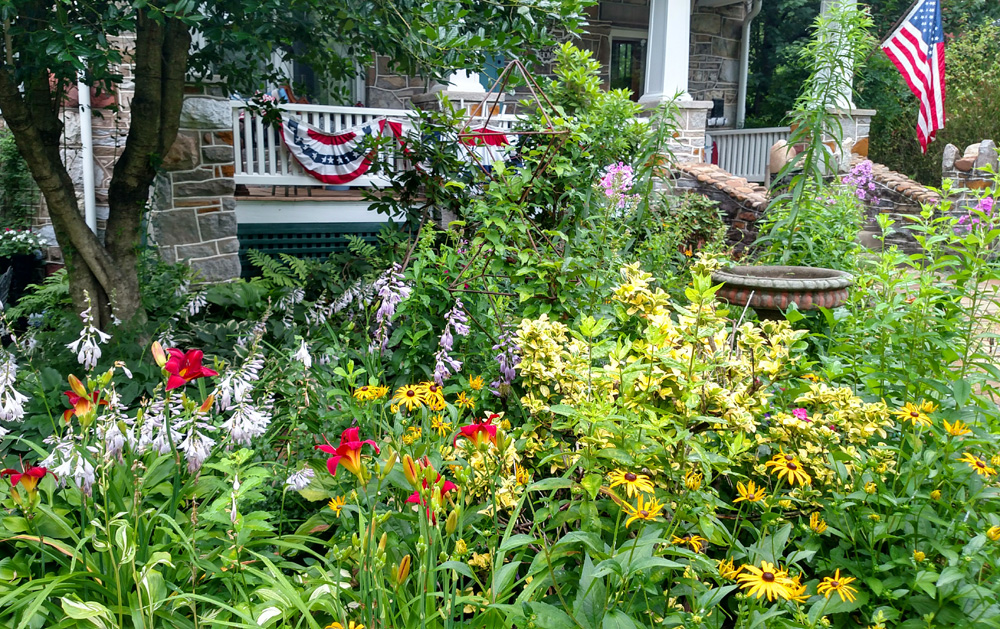 Reserve your visit to Rockhaven B&B.
Contact us with questions: info@rockhavenbnb.com