The Saunders House and Its Storer College Connection
Now Available! The first published biography of our home's original owner! Order your copy from the Harpers Ferry Park Association Bookshop.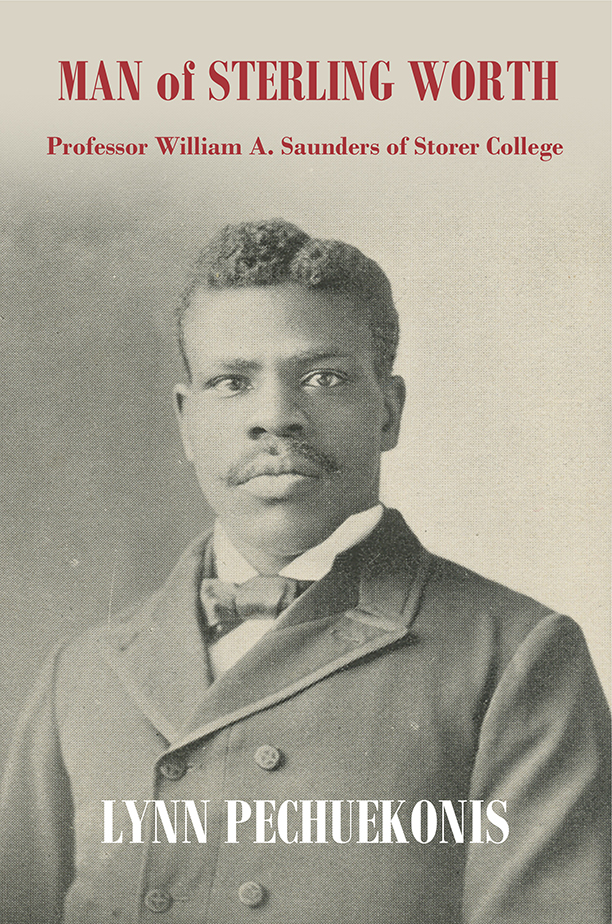 Read an updated version of this history on our blog.
The original owner of this house was William Allen Saunders, who was born near the historic town of Louisa Court House, Virginia, on January 15, 1870, to Hezekiah and Louisa (Thompson) Saunders. He did his college preparatory work at Storer College. He then earned a bachelors degree from Bates College.
Saunders was on the football and track teams at Bates College and became the star of the big rival game with Bowdoin during his senior year. Read about it on the Bates news site here. It's a great story!
In 1907 he returned to Storer College as a faculty member and officially retired in 1944, although he continued to carry the emeritus faculty title and occasionally teach until 1951. He taught Science, Mathematics, Latin, Civics, and Religious Studies courses at various times during his tenure. Prof. Saunders married Inez Marie Johnson in 1914 after a 10-year engagement. She was also a teacher and a Storer College alumna (1908). They met in southern West Virginia while William was teaching at the school then known as Bluefield Colored Institute.
William and Inez purchased the double lot on Fillmore Street in 1916. The two-and-a-half-story stone foursquare we now call Rockhaven was constructed by German stonemasons in 1927.
Inez passed away in 1949, and the couple had no children. Prof. Saunders lived on in this house until his health began to fail around 1960. At that point, he went to live with his grandniece, Elsie Saunders Dodson, who lived in Laurel, DE. Prof. Saunders died on June 27, 1963. His remains were returned to Harpers Ferry, and he was buried beside his beloved Inez.
Storer College (1867-1955) has an amazing and inspiring story. Learn more from the National Park Service about the school, one of the earliest institutions open without regard for race or gender.
Reserve your visit to Rockhaven B&B.