If you haven't been here this year, you will be amazed at the transformation in our garden. For six months from June to November of 2021, we engaged in a major renovation out there, and the results are extremely rewarding.
Here's a reminder of what the garden looked like a couple of years ago — lush green and pretty, yes, but wait until you see what Christian did.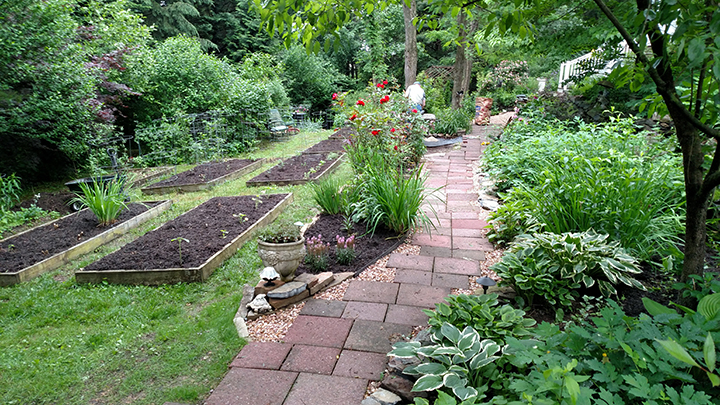 Just look at it now! Plenty of inviting space for relaxing, meditating, chatting — or even for partying!
This project started with Christian's big idea to eliminate lawn mowing. The COVID-19 demand on landscapers knocked out any possibility of hiring out the work, so Christian dug in practically all on his own. He is a very determined hard worker.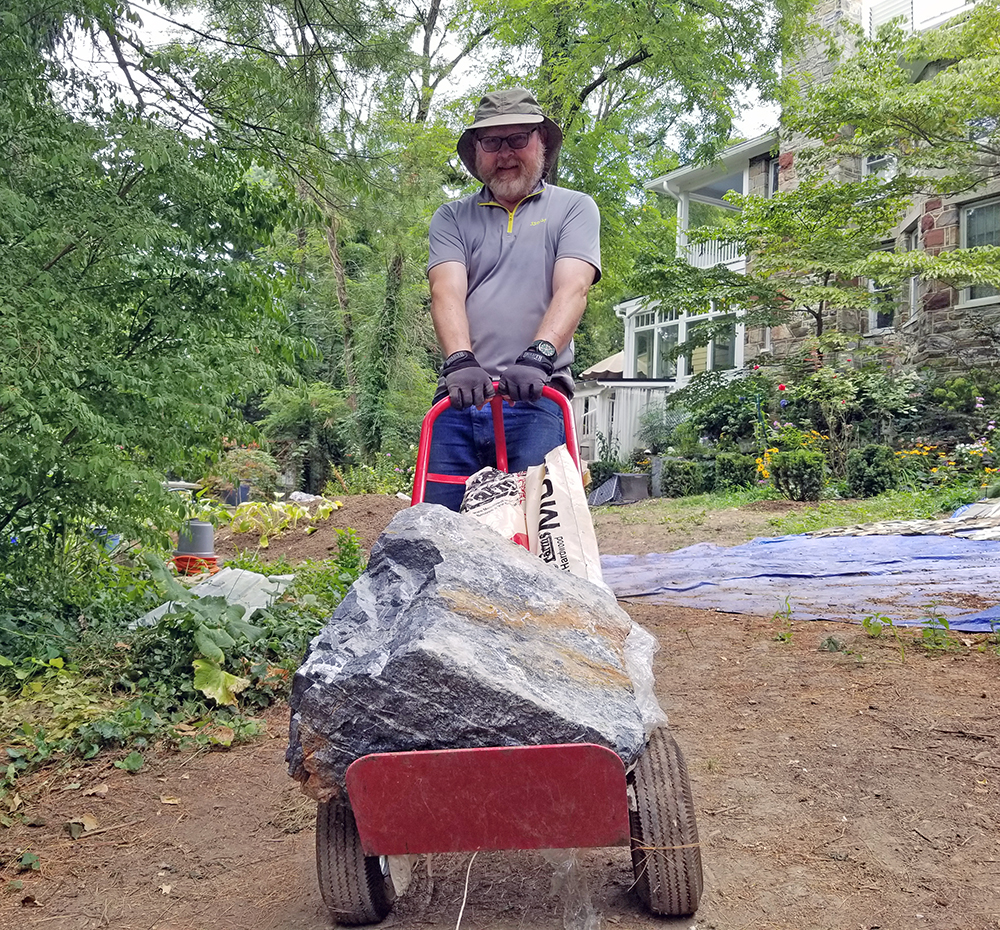 Now we have a level patio seating area with a Greek/Roman ruins vibe. Christian also added a Japanese-inspired garden with a relaxing bubbly fountain. And down by the gazebo is a flower garden. Take a look!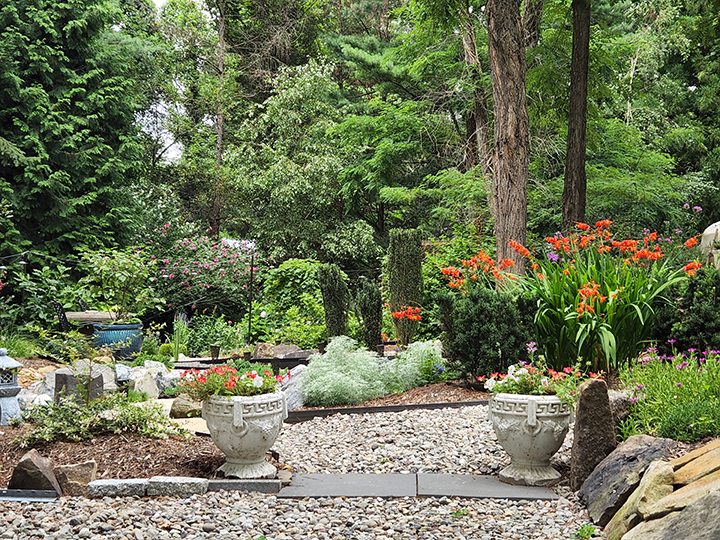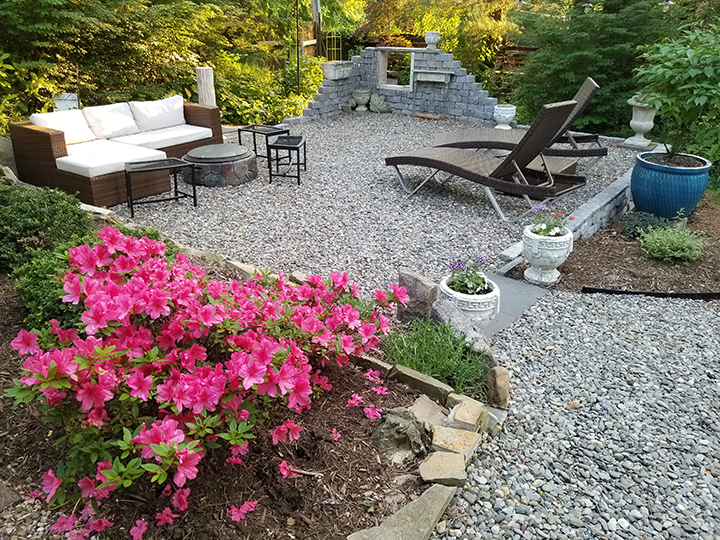 And, of course, Christian gave special attention to the lighting, so it's gorgeous at nighttime too!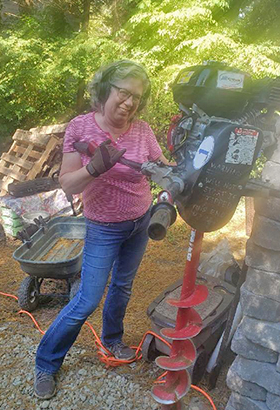 My part was helping with landscaping decisions and planting all the flowers.
We transplanted lots of shrubs, flowers, and hostas from around the yard to better spots and invested in lots of new perennials. Then, we waited anxiously to see how it all grew in this summer. We've been so pleased, and it will just keep improving over time. The front garden is looking super pretty too, as we've transitioned plantings to adjust for all the sun after removing light-blocking trees.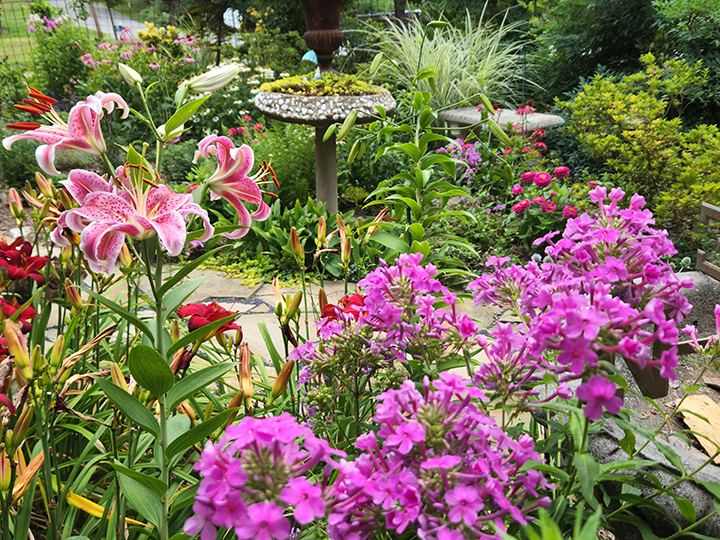 Our guests have sure been noticing:
"…Spending time on the private balcony and reading in the charming garden were my favorite parts…" Zoe, Sept. 2022

"…I'm super thankful they shared this place. As soon as you get there, you enter through a gate opening up to a beautiful garden that extends down and around the side of the house. Walking along a pathway through the gardens to the Studebaker Suite. It's just beautiful and serene…" Stacy, Sept. 2022

"…The garden on the property is amazing and a great place to hang out…" Vincent, Aug. 2022

"…The gardens are beautiful and peaceful…" Becky, Aug. 2022
Come on out and see for yourself! Find open dates on our Airbnb calendar.