Christian and I are so excited to be spending our first Christmas season in Harpers Ferry. We share a love for this season and both brought lots of holiday decorations to the marriage.  Now we are having fun merging our collections and adorning this beautiful house in festive style.
We have an extra special reason to decorate well this year, because we are opening our home to the public during the two weekends of the Harpers Ferry/Bolivar Olde Tyme Christmas. If you would like to visit and enjoy an afternoon Tea Around the Christmas Tree or morning Holiday Brunch, check out the details here.  If you are undecided about visiting, we are sharing some sneak peaks in the blog this week.
To bring some kind of order to all this fun stuff, I decided to decorate (loosely) in themes — a different one for each room:
The Parlor – Santa Claus, Red & White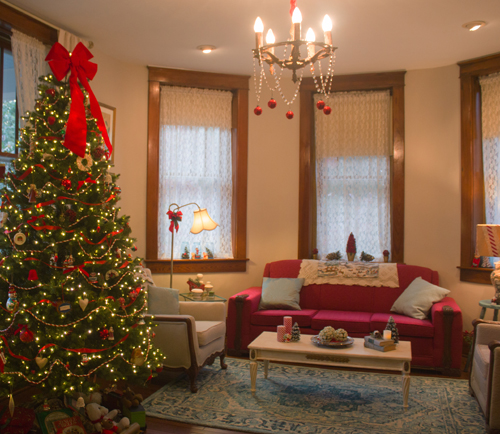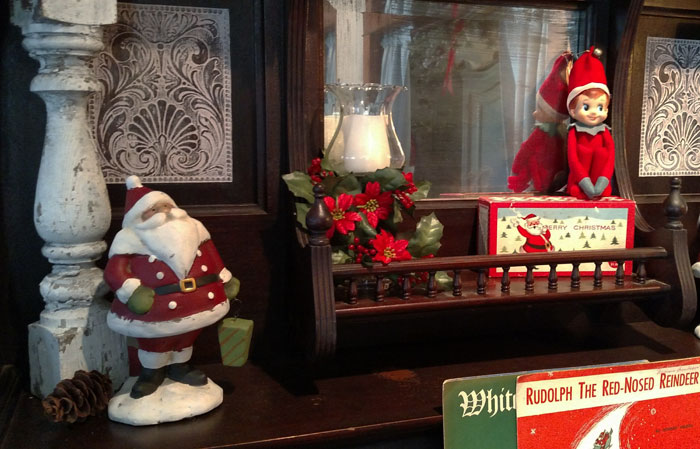 The Dining Room – Vintage, Silver
The Den – Gold & Glass, Angels
This is not all, by any means, but you'll just have to come see it in person to get the full effect!!
(And you'll be happy to know that Christian did a beautiful job of stringing the new LED Christmas lights outside and survived unscathed!)
Have a wonderful Thanksgiving!