December is here, and Rockhaven B&B is decked out to the max again this Christmas. We are in between house tours right now — last Sunday and again Sunday, December 15, from noon to 5 pm. The Olde Tyme Christmas Tour of Historic Inns includes a total of 7 inns and supports restoration of nearby Zion Baptist Church. Come on by if you can to see our entire first floor and our new tiny cabin out back. You can buy tickets here or purchase them in advance at https://bit.ly/2WTuoz1 .
In case you need some enticement, here's a glimpse:
Styled Wedding Shoot
Our home has been open to the public often this year, beginning in February with a styled wedding shoot by three talented photographers: Andrea Cooper, Emily Wildling and Leah Stankus. They took some gorgeous photos of this lovely couple: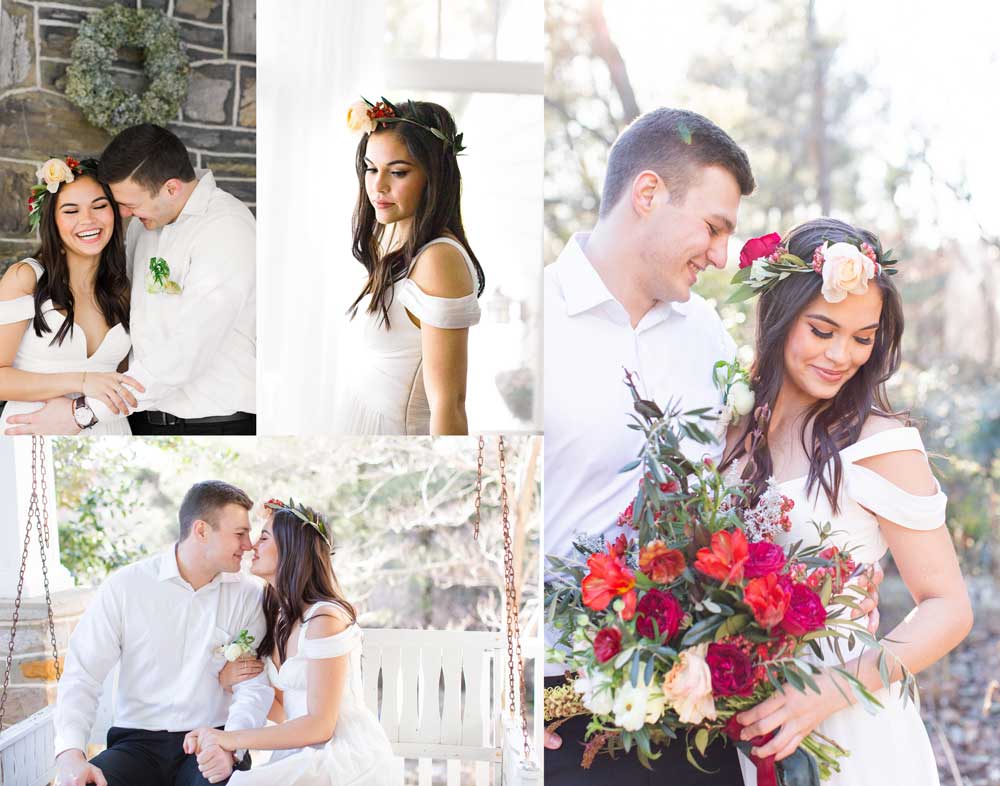 Progressive Dinner Fundraiser
In late March we hosted the salad entrée for a progressive dinner fundraiser to support the annual Flip Flop Festival.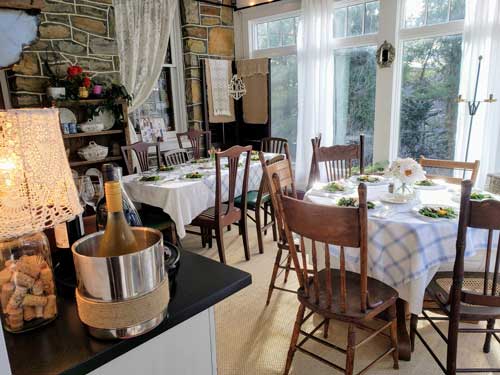 Regional Home & Garden Tour
After tons of hard work cleaning and sprucing up the place, we hosted about 400 visitors over a Saturday/Sunday in late April as the Harpers Ferry site on the two-county Home & Garden Tour. This popular event is sponsored by the Shenandoah-Potomac Garden Council.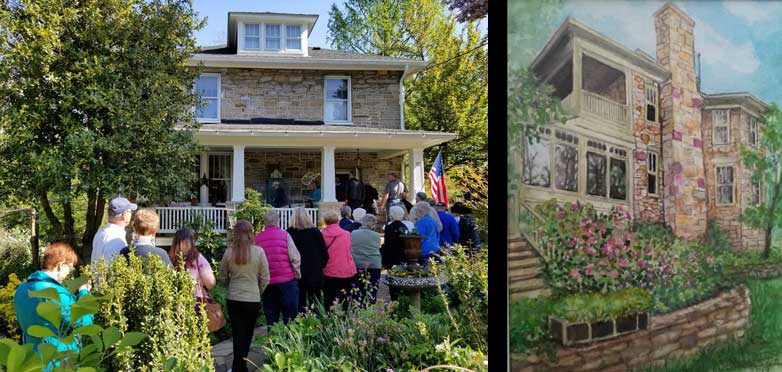 By then, life was getting really crazy because we added a tiny cabin here on the Rockhaven property, bought a vacation cabin near the Potomac River close to Shepherdstown and had a super busy season hosting guests. Now, here we are back with the holiday house tour. AND we're hosting a party for the local Merchants Association next week. Obviously, we love guests, and we have a great house for hosting.
Now that things are slowing down for the winter, we hope to show you in future posts some of the property improvements we made in 2019 and the cabins too. Watch for notifications of upcoming posts in early 2020!
10% Off Rockhaven Gift Certificates
Also, if you would like to give the gift of a relaxing getaway at Rockhaven to a loved one, we have a 10% off gift certificate special running between now and December 23. Purchase a certificate with a $100 face value for $90, $150 for $135, and so on. Just email info@rockhavenbnb.com or call (304) 535-8235.
We hope you have a magnificent Holiday Season and a Happy New Year!