If you haven't visited since 2018, you'll notice on your next visit that Rockhaven just keeps getting better. Last year was a big year for property improvements here. We are always thinking about ways to provide a better experience for our guests AND in 2019 we needed to spruce up for the 400 visitors coming to inspect our place during April's home and garden tour. Here are some of the most notable changes we made:
Parking
Christian started by digging out the dirt parking area in front of the property, installing TrueGrid permeable pavers and laying in lovely white gravel. He also moved the fence back a foot or so to increase space for head-in parking. Now, we can easily fit three cars in front and never have to worry about guests experiencing a muddy mess out there. Doesn't it look nice?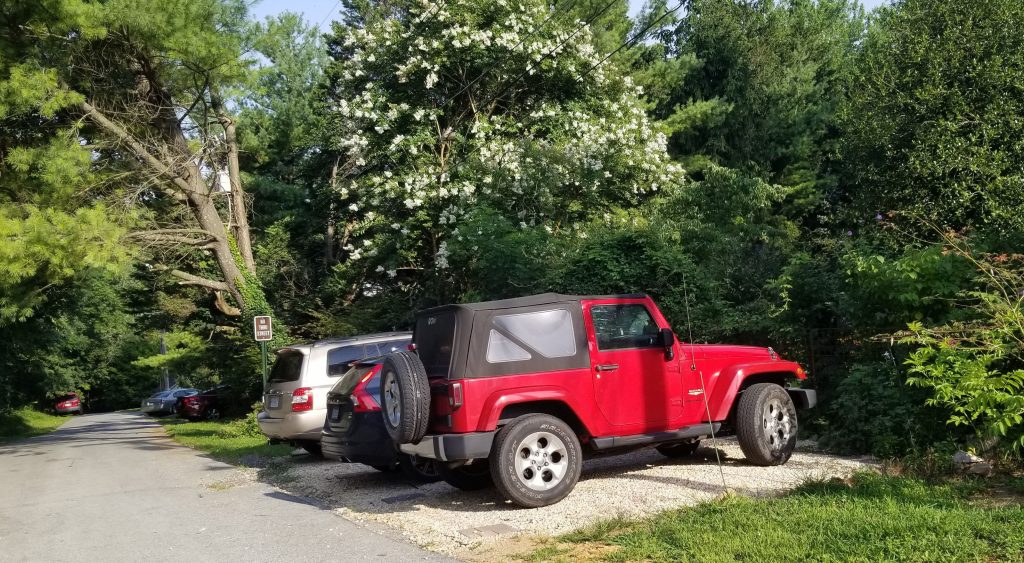 Front Garden
When we first moved in, the property along Fillmore Street was lined with overgrown Leyland cypresses casting deep shade over the front garden. The cypresses were removed in 2018, but we had not worked on the front corner of the garden at all. In early spring 2019 we were forced by some unexpected excavation to do some significant replanting, and we were thrilled with the results. We still have some shade-loving hostas to move out, which we'll continue to work on this spring, but our curb appeal when you pull up to park just keeps improving.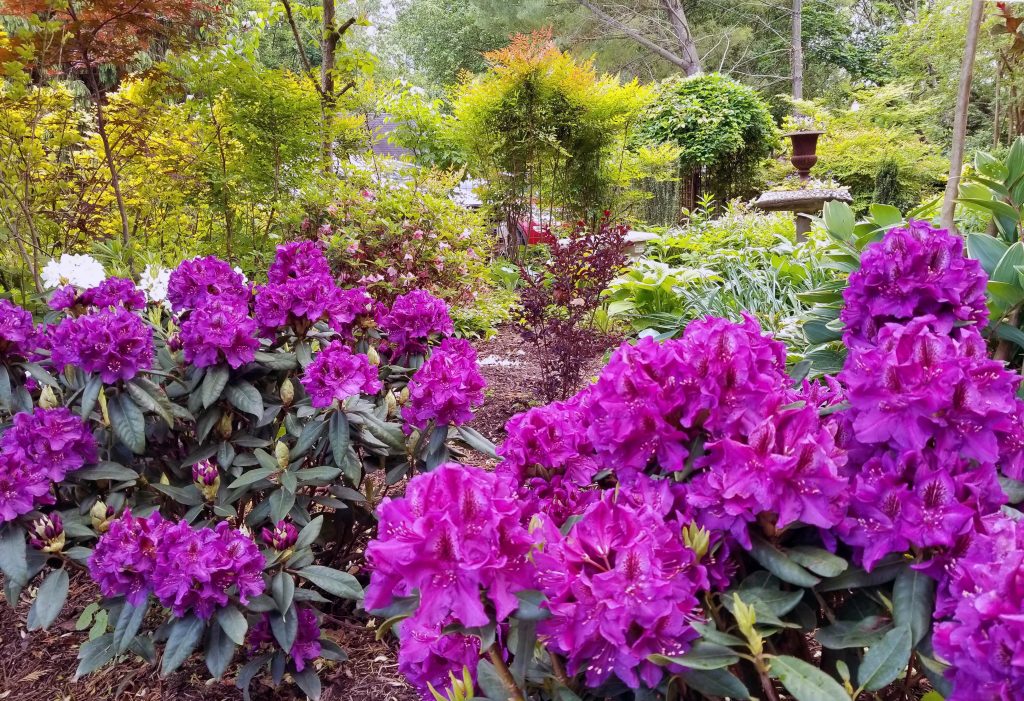 Cabana
The little seating area by the entrance to the Studebaker Suite wasn't getting much use by guests, so we replaced the old wood decking with cement and covered it with a roof. As a resulte, we noticed many more guests sitting out there with their morning coffee or evening glass of wine last summer. It's such a great spot for enjoying the beauty of the garden, but now there's some shade and a feeling of privacy.
Inez's Sweet Retreat
Over the summer, we spontaneously decided to rearrange our entire-third-floor suite, mostly to improve the space around the bed. Our guests seem to really enjoy the way the suite is laid out now. We also added a portable air conditioner for added comfort on those super hot summer days.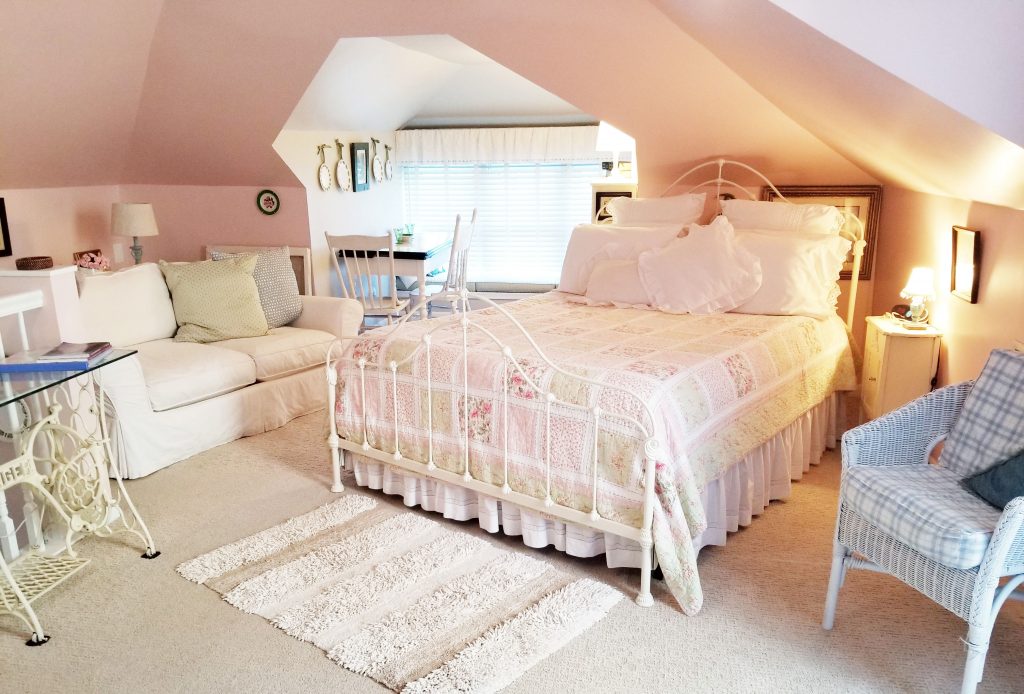 Tiny Cabin
We wanted to expand our capacity for accommodating guests but didn't want to give up our living space in the house. The solution was to build a tiny cabin at the very back of the property. Christian had the idea of a 1940s Park Service theme, so we packed it with vintage architectural features and accessories. It's elevated on stilts, and when you're sitting out on the roomy screened porch it feels like you're in a treehouse. Isn't it cute?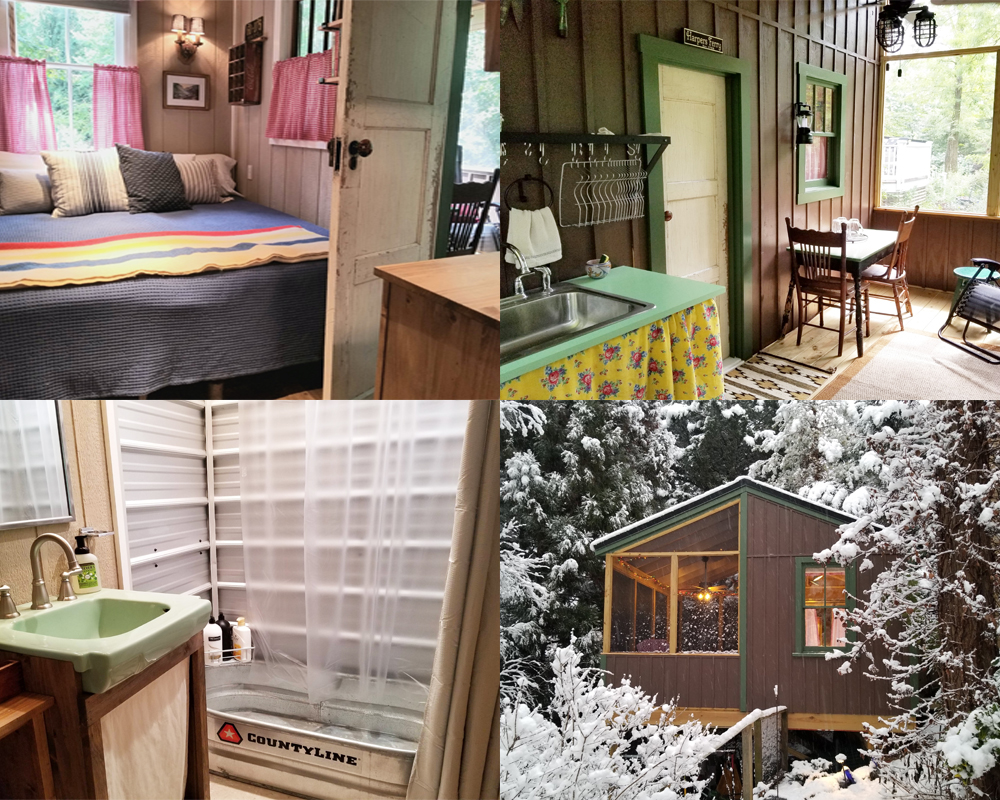 2020 Plans
We have plans for more improvements this year, because we never stop thinking of ways to make Rockhaven a better place to visit. The cabana will get sheer curtains to discourage bugs, a small fan for cooling, and lattice for a more polished look. We have some landscaping work to do around the tiny cabin and hope to repaint the garage a more pleasing color too.
Come on back and see us again soon, because all of our changes are made with you in mind!